Services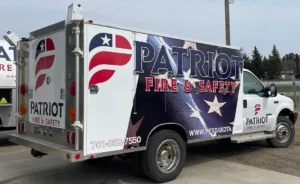 Emergency Repair

We are here for you 24/7 365 days to keep your emergency vehicles ready to respond to keep your community safe.

Accident Collision Repairs

We perform major and minor repairs on all emergency vehicles.

Aluminum, stainless, mild steel, and poly welding – All of our painting is done in a 50 ft state-of-the-art paint booth in which we bake the paint for less downtime to secure your finish.

We will help you handle the insurance claim process.

Brush Trucks

We can take your existing chassis or help you find a new chassis and custom-build a bed and/or skid to meet your department's needs including front bumper monitors, spray bars, front bumper custom-built boxes, etc.

Chassis Service

Check over the entire truck from bumper to bumper, make a list of things and send a report to the chief
Change engine oil and filter
Change fuel filter/filters
Check all fluids/ pressure check coolant system and change filters
Check all brake components/ suspension
Grease and lubricate all components that need it

Pump Servicing

Grease/lube handles and/or linkages
Check all valves for proper function
Check gauges are working properly
Change pump transmission oil
Perform dry vac (check for leaking valves)

Pump Testing

Perform pump testing to ISO and NFPA standards using a Draft Commander 3000.

Refurbs

With lead times being stretched out on chassis we have the capability to refurb your older truck into a newer updated truck. A few examples are rebuilding pumps, adding foam systems, repainting trucks, repairing frame rails, updating emergency lights, making changes to the interior of the cab for ease with different center consoles updating SCBA seats or medical cabinets, and tool storage accessories. Can change steel tanks to poly tanks and redo the plumbing.

Remount

If your existing module is structurally sound, we can remove it and have the ability to completely repaint the module remove and replace any and/or all moving parts on the module to include handles, latches etc. Can update emergency lights to LEDs, update heating and cooling systems all onto a new chassis with a factory warranty.

Skid Units

Custom-build skid units to meet your department's needs, including the size of the tank and the size and brand of motor and pump, including skid unit tanks all the way up to tender body tank assembly.

Truck Parts

We have access to fire truck parts and or stock most parts needed for repairs in the emergency repair industry.